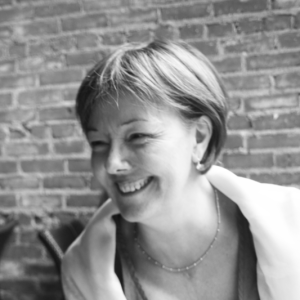 Principal and Founder
ORCHESTRATE helps companies orchestrate new business success. Led by "Chief Conductor" Susan Moore, ORCHESTRATE works collaboratively with new business pitch teams and brings in experts selected to take on special challenges. ORCHESTRATE's clients include agencies and consultants in Canada and internationally, across the integrated marketing communications spectrum from CRM and digital to strategy, media and advertising.
Susan is delighted to help her clients win more business and to be an extension of team.  She has a unique blend of Canadian and global new business experience and adept at making the complex simple for integrated, multi-disciplinary new business environments.
For Y&R Susan led and supported global teams on new business opportunities. She provided best practices counsel to Y&R offices and oversaw a proprietary suite of shared resources.
Significantly improved conversion of RFPs in competitive categories: FI, Telco and retail

Orchestrated multi-disciplinary teams from WPP's operating companies representing advertising, digital, CRM, content, analytics, PR, B2B, HCP marketing

Orchestrated global teams, responses and wins in complex categories such as healthcare (Pfizer), automotive, government (Egypt Tourism), CPG (Lavazza), travel (Four Seasons)
Regions that used global shared resources had better win conversion and revenue
Selected as a faculty coach for WPP's Trusted Advisor Executive training program
Susan contributed to the significant growth and capability diversification of Wunderman Canada, more than doubling the size and value of the business.
Trusted advisor to clients on one-to-one CRM, digital and data-driven marketing
Led teams on major new business wins for a B2B large enterprise commercial crown corp (Canada Post), a pioneering marketer launching B2B and consumer health CRM programs (Kraft), an integrated WPP team (Royal Canadian Mint), promotional direct marketing (OLG), global clients (Nokia, Kodak and Novartis)
Susan has taken executive trusted advisor training (WPP) and new business presentation skills and pitch development training (Barry Inc, rogenSi).